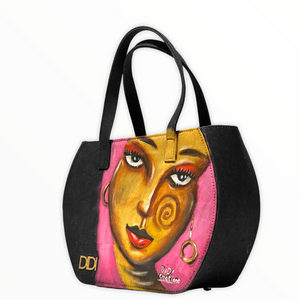 Ihuoma
This limited edition wearable art piece was handmade with Denim and hand painted by our lovely artists in Africa.
it is part of our "EZINNE COLLECTION".
Ezinne is an Igbo word which means "Sweet Mother". The Igbo language is spoken by the Eastern region in Nigeria.
The collection tells the story of how strong and hardworking African mothers are.
"IHUOMA" means Beautiful Face
You can Pre-order if sold out.